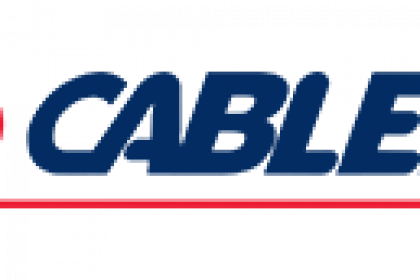 JUNIOR REPORTING MANAGER – FINANCE DEPARTMENT
Junior – 2 years experience
Contract for 1 year per position with the renewal depending on performance and company needs.
RESPONSIBILITIES:
Calculation of key financial indicators;
Calculation of performance indicators and the analysis of their evolution;
Active involvement in budgeting and forecasting activities of the company;
Analyze departmental expenditures and their allocation compared with the budget;
Monthly reporting under international financial reporting standards;
Analyze current variation and the evolution of financial ratios compared with the budget;
Follow the investments and perform feasibility studies;
Perform, verify and reconcile financial statements and reports required by management;
PowerPoint presentations of company financial performance;
Implement policies and reporting procedures according with those of the group;
REQUIREMENTS:
Advantage – Masters in accounting, economics, business administration
Experience in financial analysis (Romanian and international standards);
Previous experience in a financial audit firm is an advantage.
Proficiency in PC, Excel, Word, Powerpoint.
Knowledge of SAP and Qlickview is an advantage.
Knowledge of English – advanced
Communication skills (written and verbal), attention to detail
Planning skills, coordination, multitasking
Offer (bonuses, benefits):
We offer an attractive salary, meal vouchers and the opportunity to develop a career in a multinational industrial group.
The Company
Hellenic Cables its subsidiaries and Icme Ecab constitute the cables production and trading segment of Viohalco and are member of Cenergy Holdings, a Belgian holding company that focuses on long-term value creation by investing in leading industrial companies, focusing on the growing global demand of energy transfer, renewables and data transmission.
Hellenic Cables is active in the manufacturing of cables, conductors, enamelled copper and aluminium wires, as well as plastic and rubber compounds. Over the past decade, the cables segment companies (Cablel Hellenic Cables, Fulgor and Icme Ecab) have evolved into the largest cable manufacturer in South-Eastern Europe, exporting to more than 50 countries. Its production base consists of six plants in Greece, Romania and Bulgaria which manufacture a wide range of products from high voltage submarine cables to extra high voltage power cables and enamelled wires. The cable segment companies' product portfolio is commercially traded under the registered brand Cablel.
Icme Ecab has industrial facilities in Bucharest, Romania. The company has a wide product portfolio which includes cables for indoor installations, power, control, industrial applications, low and medium voltage, are-retardant, are-resistant and halogen-free cables, telecommunication cables, signaling, remote control and data transmission cables, copper and aluminium conductors, as well as plastic and rubber compounds.
Contact: gcucereanu@icme.vionet.gr